IExperience Unmatched Convenience with the Sliding Top Record Holder Trolley. 
The Ultimate Sliding Top: How the Record Holder Trolley is Revolutionizing Convenience
Unlocking the Secrets of the Record Holder Trolley: Discover the Game-Changing Solution for Ultimate Convenience.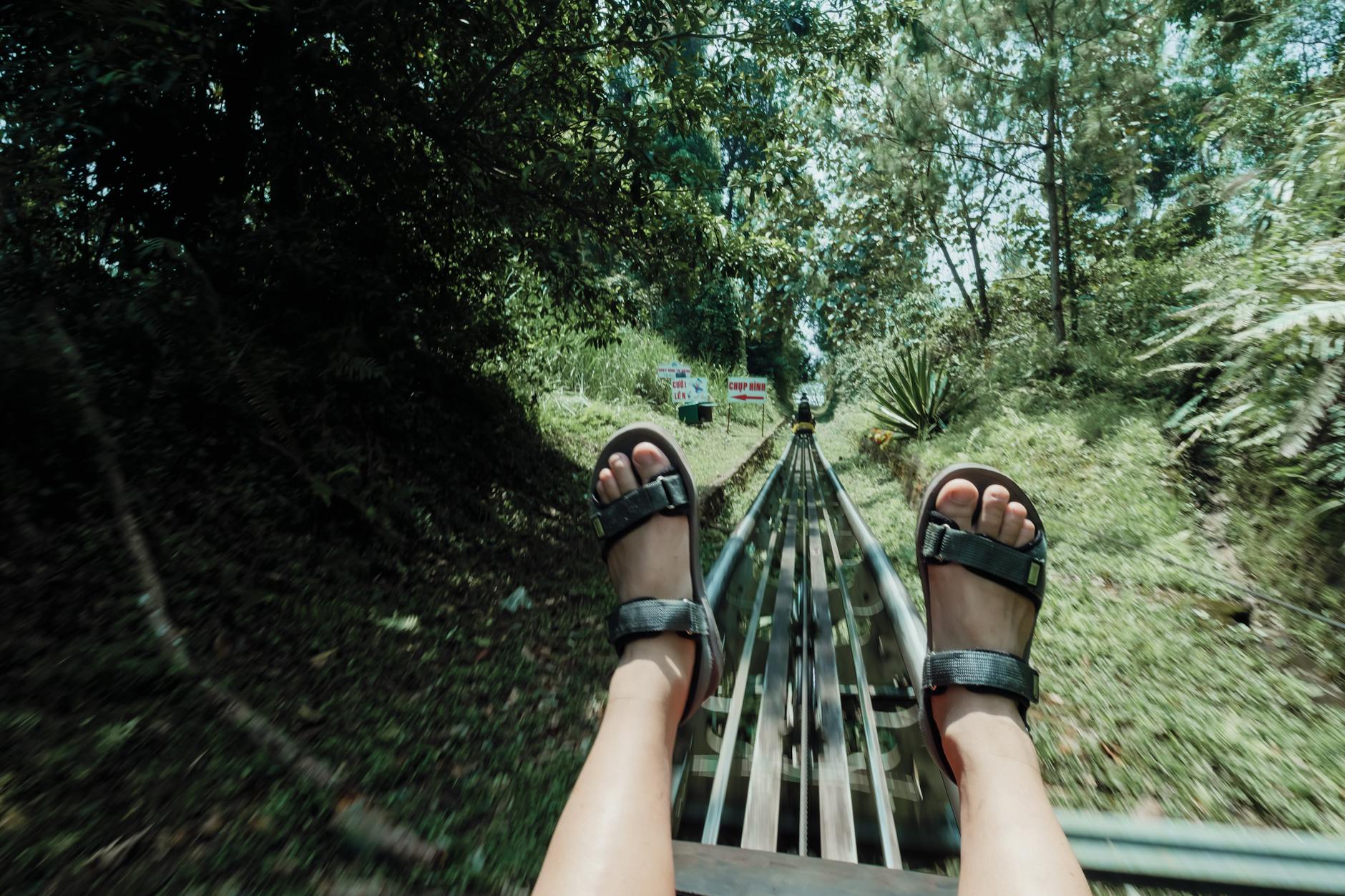 Image courtesy of Quan TRAN via Pexels
Are you a vinyl record enthusiast struggling to find a convenient and stylish storage solution for your collection? Look no further than the Record Holder Trolley with its unique sliding top feature. Made with precision and shipped from abroad, this trolley is revolutionizing the way vinyl record collectors organize and display their music. In this blog post, we will explore the design, features, advantages, and ordering process of this incredible furniture piece.
What is a Record Holder Trolley?
A record holder trolley is a specialized piece of furniture designed to cater to the needs of vinyl record enthusiasts. As the popularity of vinyl records continues to rise, finding suitable storage options becomes crucial. The record holder trolley provides a versatile and stylish solution. It combines functionality with elegance, allowing collectors to store and organize their vinyl records with ease.
Design and Features of the Record Holder Trolley
The Record Holder Trolley boasts a sleek and modern design. Crafted from high-quality materials, it ensures durability and longevity. This trolley has been specifically engineered to accommodate a large number of vinyl records, making it suitable for even the most extensive collections.
One of the standout features of this trolley is the sliding top. With a smooth and effortless mechanism, the sliding top enables easy access to your records without the need to remove them from the trolley. This not only eliminates the risk of accidentally damaging your precious vinyl but also allows for seamless browsing and organization.
In addition to the sliding top, the record holder trolley also offers other practical features. It includes storage compartments that can hold accessories like cleaning brushes, sleeves, or even a small turntable. Furthermore, for those concerned about security, this trolley comes with a lockable mechanism, ensuring your valuable record collection remains safe and protected.
Revolutionize convenience with the incredible Record Holder Trolley, a game-changer in sliding tops! 💯 Get a glimpse of seamless functionality and convenience:  🛒✨ #InnovationUnleashed #ConvenienceRevolution
Advantages and Benefits of a Record Holder Trolley
Investing in a record holder trolley offers a multitude of advantages for vinyl record collectors.
Image courtesy of www.slideteam.net
Space-saving Convenience
Modern living spaces often come with limited storage options. The compact design of the record holder trolley allows you to maximize your available space. Whether you live in a small apartment or a cozy studio, this trolley fits seamlessly into any corner or room, providing an organized storage solution without sacrificing valuable floor space.
Convenient Organization
With the sliding top feature, organizing your vinyl records becomes a breeze. No longer will you have to dig through stacks of records to find the one you want to listen to. Simply slide open the top, browse your collection, and effortlessly select the record of your choice. The sliding top also helps preserve the condition of your records by minimizing unnecessary handling and potential damage.
Enhanced Mobility
Imagine having the freedom to rearrange your record collection within your space without the hassle of moving heavy and bulky shelves. The record holder trolley offers excellent mobility, making it effortless to transport and reposition as desired. You can easily roll it from one room to another, ensuring your music can be enjoyed wherever you desire.
Aesthetic Appeal
The record holder trolley not only serves as a functional storage solution but also adds a touch of elegance to any room. Its sleek design and premium materials create a visually appealing piece of furniture. Whether you showcase it in your living room, home office, or music room, this trolley become a statement piece that enhances the overall aesthetic of your space.
Ordering and Shipping Process
Ordering the Record Holder Trolley is a straightforward process. As this unique trolley is shipped from abroad, it adds an element of exclusivity to your collection.
To place an order, simply visit our website and choose the desired options, such as color or size, if available. Once you've made your selections, proceed to the checkout process and provide your shipping details. Our team will process your order promptly and keep you updated on its progress.
Shipping times may vary depending on your location, customs clearance procedures, and other factors. Rest assured, we take extra care in packaging the trolley to ensure it arrives in pristine condition. Keep in mind that international shipping may incur additional costs such as customs duties and taxes. Be sure to check with your local authorities for more information.
Customer Reviews and Testimonials
Don't just take our word for it! Customers who have experienced the convenience and style of the Record Holder Trolley have shared their positive feedback:
Image courtesy of www.slideteam.net
"The sliding top on this trolley has made managing my record collection so much easier. It's a game-changer!" – Sarah
"I love how this trolley looks in my living room. It showcases my passion for vinyl in a sleek and elegant way." – Michael
These testimonials are just a glimpse of the satisfaction our customers have experienced with the record holder trolley. Each trolley tells a unique story and adds a personal touch to every home it resides in.
Conclusion
The Record Holder Trolley with its sliding top feature is transforming the convenience and organization of vinyl record collections. Its design, functionality, and mobility make it the ultimate storage solution for record enthusiasts. By investing in this curated trolley, you can display your collection proudly, access your records with ease, all while enhancing the aesthetic appeal of your space. Visit our website today and elevate your vinyl record experience!